---
MEET THE TEAM

We are an international group of women from the UK, Spain, Germany, Australia and the American South with roots in China, Indonesia and Taiwan. As a collective we have a strong interest in immigration and a burning desire to lift up female voices.
Yvonne Zhang
WRITER/DIRECTORYvonne is an artist and filmmaker based in Los Angeles and Glasgow, Scotland. She is currently a Directing Fellow at the American Film Institute Conservatory, having received funding and support from Fulbright, BAFTA Los Angeles, American Association for University Women, P.E.O. International and the AFI David Geffen Fellowship.

Yvonne was raised by a fiery single mother in a post-industrial, working class district of London made up primarily of immigrant communities. Her work focuses on the diasporic experience, exploring the ways in which race and migration shape identity, belonging and power. Her goal is to create modern myths and folktales for immigrants, often combining live action and animation to tread the line between social realism, visual poetry and dream logic.

Yvonne's work finds hope in our often alienating, fractured and globalized world in fleeting moments of human connection. She believes there to be power and grace in the smallest acts of care—and it is this belief that forms the foundation of her stories.



Sarah Frances Hartley
PRODUCERBorn in New Orleans and raised between Lake Charles, Louisiana and Upstate South Carolina, the American South deeply influenced SF's storytelling sensibility. She remembers: nights around the kitchen table, listening to her grandfather's stories. Days searching for a ghostly neighbor - an oil heiress living under the crumbling house next door. Alligators in the swimming pool. Obsessed with the intersection of people and place, SF is interested in the complexity of the human condition their interplay reveals.

Now based between London and LA, SF is a creatively-driven producer with a decade of experience creating high-end, Cannes Lion winning content with leading global advertising agencies, publishing companies and commercial production companies in LA, NYC, London and Paris. She has filmed in 14 countries for clients such as Google, Puma, H&M, British Vogue and Hennessy, with talent including Ariana Grande, Usain Bolt, Matthew McConaughey, Alexa Chung, Manny Pacquio, Anne Hathaway, Rashida Jones, Jessica Chastain and Robert Downey, Jr.

Inspired to apply to the AFI while volunteering at the Hackney Migrant Centre in London at the height of the European Migrant Crisis, SF is sharpening the tools to tell stories that matter on a broader platform. At AFI she's focused on collaborating with diverse female filmmakers, and is proud to be part of the only all-female thesis team in the 2021 cohort.



Meg White
CINEMATOGRAPHERMeg is an Australian cinematographer currently based between Sydney and LA. She is passionate about collaborating with culturally diverse voices and capturing emotional authenticity in her images.

Meg shot the 2020 Rose D'or winning and AACTA nominated tv series First Day with director Julie Kalceff (ABC, BBC and Hulu) which has been recognised internationally for its portrayal of transgender student Hannah Bradford. She has collaborated with acclaimed Australian director Rachel Perkins on the ethnographic Arrernte Women's Project. She has won two ACS silver awards for her work on the Marcia Hines music video Remedy, directed by Russell Crowe, and the ACCTA Nominated short film I Want to Make a Film About Women directed by Karen Pearlman. Meg recently shot 2nd unit photography for new Royal Flying Doctors Series airing in 2021. Her work has been screened internationally at festivals such as TIFF, Fantasia and Sydney Film Festival.

Meg holds a BA in Media Arts and Production from University of Technology, Sydney. She is the recipient of the ACS Drew Llewelyn Camerimage Scholarship, the 2019 Screen Australian Onbass Fellowship and is an AFI Fellow.

In addition to her cinematography work Meg has a fine art photography practice. She has exhibited three solo photography exhibitions, And I Thought I Was Dreaming, Fractures and LoveSick. Her photo Andrew Mason from And I Thought I Was Dreaming series was a finalist in the 2018 Head On Photo Festival portrait category.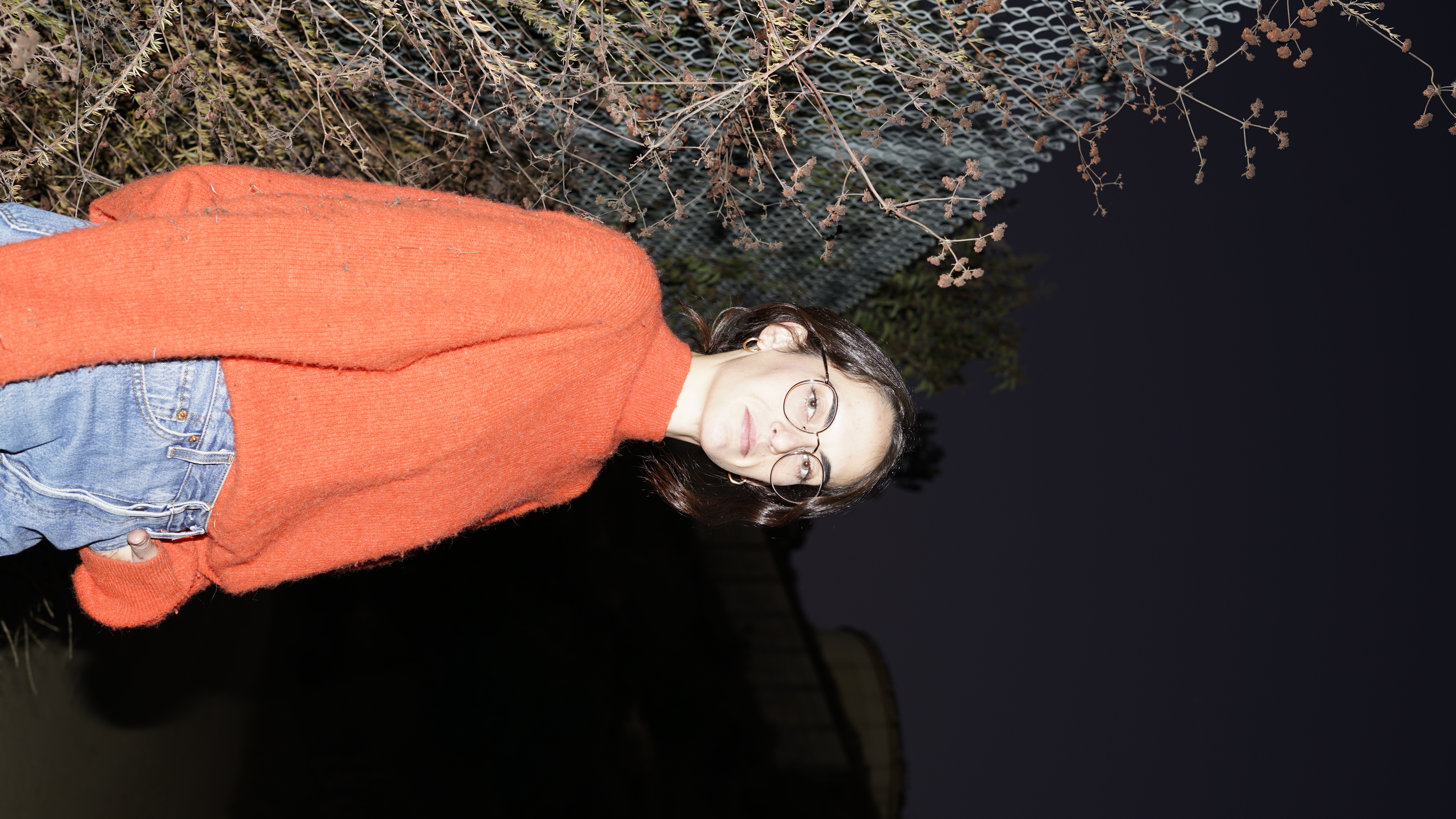 Marina Pérez Ramírez
PRODUCTION DESIGNERMarina Pérez Ramírez is a Spanish production designer who graduated from Pompeu Fabra University in Barcelona, majoring in Film and Visual Communication. In 2015 she was awarded a fellowship to finish her studies at UCLA, after which she moved back to Barcelona where she worked in various art departments.

She has been working as a production designer since 2016, working across film, music videos and fashion advertising for both national and international companies like Zara, Nike, Chloé, H&M or Versace among others.

Most recently, she designed a short film SUC DE SÍNDRIA (WATERMELON JUICE) for director Irene Moray which was the winner of the 2020 Goya Award for Best Fictional Short Film. She is interested in the design of spaces that help the visual narratives communicate powerful statements through shapes, colors and textures.

Marina is now a Production Design Fellow at the AFI Conservatory thanks to the La Caixa Foundation scholarship.


Jessica Petersen
EDITORJessica is a German editor whose interest in film sparked during her internships at the Bavarian Film Studios in Munich. She came to America to pursue her career in film at Drexel University in Philadelphia, and graduated in 2018 with a Bachelor of Science for Film & Video Production. During this time, Jessica has worked at a variety of video production companies, including CS Global, Blueprint Post Production, and Five Five Collective.

She has worked on many projects ranging between award winning student films, high end fashion commercials, reality TV shows such as AMERICAN NINJA WARRIORS and SPARTAN RACE, and creative corporate and educational videos for Wharton, Penn Medicine, The Academy of Natural Sciences and Manhattan Bagel. With a large background in dance and music, Jessica quickly found her love for editing, especially by playing with rhythm to form an emotional connection to the story. Jessica is currently studying editing at the American Film Institute in Los Angeles.


Rebecca Leo
STORY EDITORAs a queer Asian American woman filmmaker, Rebecca Leo is passionate about bringing culturally diverse stories with strong female representation to mainstream film and television. Her work is informed by her diasporic experience of being raised in Georgia by Chinese immigrants from Indonesia. She is a graduate of Wellesley College with BAs in both Chinese Language and Literature and American Studies. Since graduating college, she has worked in a variety of diverse fields from public health research to community organizing to education, while exploring her passion for storytelling.

Rebecca graduated from UCLA's Professional Screenwriting for Television program and received the Diversity Scholarship for the Dad's Garage Improv Program in Atlanta. Rebecca's short film HER-CUT was shown at the 2015 Queer Women of Color Film Festival and her short film MY OWN HANDS placed third in Dr. David M. Milch Foundation Short Film Competition. Rebecca is currently a second year screenwriting fellow attending the AFI Conservatory under the Richard Levinson Endowed Scholarship.